Vancouver Dental Technology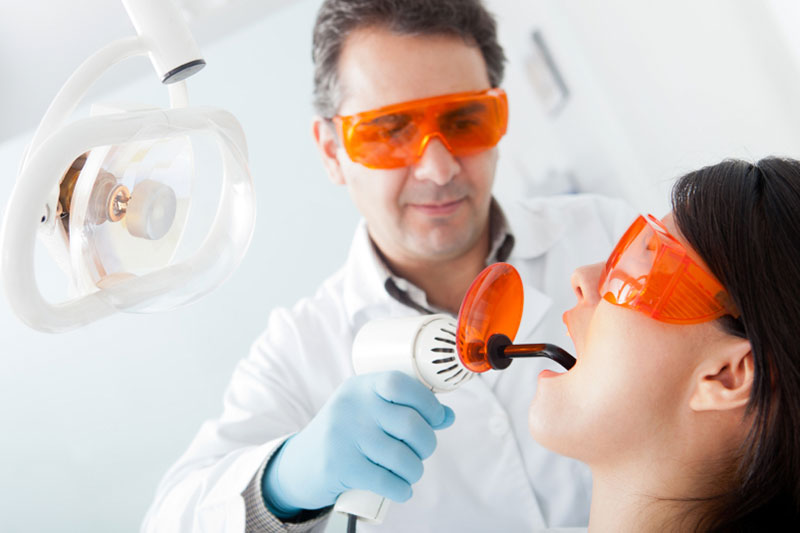 Oral Cancer Screening
We are pleased to offer our patients quick and painless Oral Cancer Screening. An important and perhaps life-saving procedure, the screen is used to detect squamous cell carcinoma of the oral cavity and pharynx. This kind of cancer causes thousands of deaths per year, but a proper diagnosis can only be made if a patient allows for a proper examination at an early stage; studies have shown that an early diagnosis is necessary for proper treatment of the onset of the disease.  The Vancouver Oral Cancer Screening, a thorough procedure, allows for an examination of the mouth and oral cavity that only takes a few minutes but that can detect these cancers at an early, and curable, stage.
The VELscope Exam
To conduct a proper oral cancer screen, we use the VELscope, a non-invasive, hand-held device that, with a mucosal examination system, has been proven to detect the early stages of abnormal tissue development. Developed with the assistance of the British Columbia Cancer Agency and the MD Anderson Cancer Centre, the VELscope detects inconsistencies in tissue fluorescence.  First, Dr. Suyama educates his patients about the signs and symptoms of oral, head and neck cancer, while taking notes about his patients' medical history. He looks for asymmetrical lesions on the face, the nose, eyes, and lips, ears, neck, oral cavity, tonsils, tongue, the palate, and floor of the mouth. Then, the VELscope, which produces a blue light, is directed into a patient's oral cavity. Healthy tissue will appear as bright green, whereas those areas that are suspicious will appear dark. The level of fluorescence, therefore, helps to determine the difference between normal and abnormal tissue.
Benefits
In conjunction with a proper mucosal exam, the VELscope assists in discovering the early onset of mucosal irregularities, including oral cancer. It takes only a few minutes, and requires no stains or other invasive procedures.
Contact us today if you have any questions about oral cancer screening, or book your appointment online!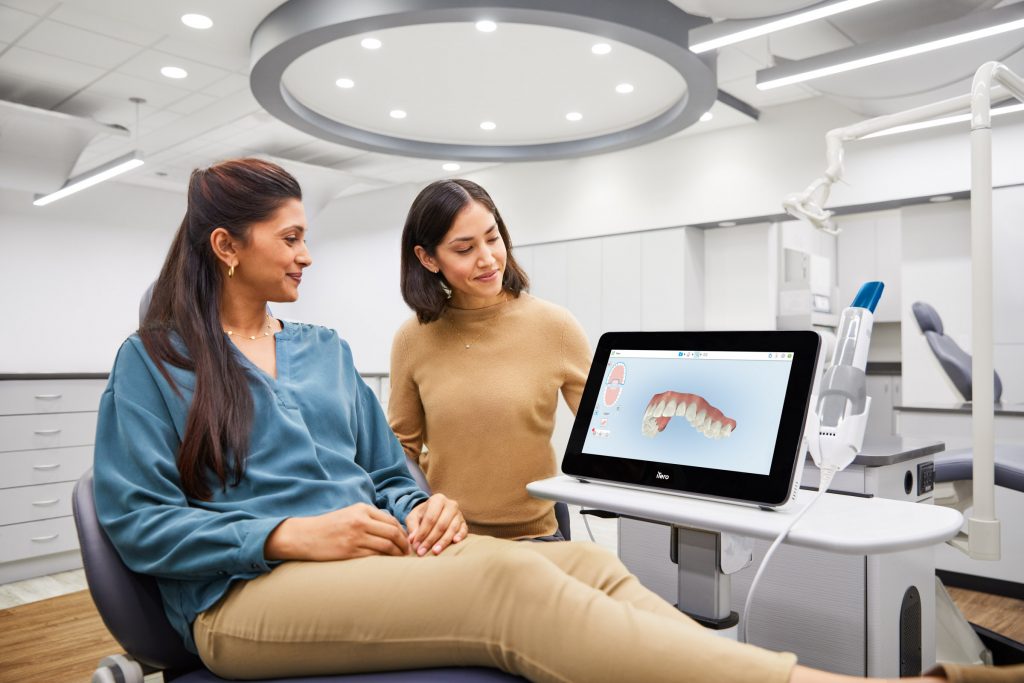 iTero Scanner
The iTero is a technology designed to measure a patient's mouth using precise imaging technology to capture the small details in the mouth. This technology makes it easier than ever for dentists to gain more insight into their patients' oral health while providing a comfortable patient experience.
iTero Digital Scanning
iTero scans are a very non-invasive form of imaging technology that does not use radiation. A wand is moved over the teeth, and the scanner works quickly to collect images, capturing all the necessary data in a matter of minutes. Then, it compiles the images into a complete 3D model that can be viewed on a computer screen.
Easily request your appointment online. New patients welcome!