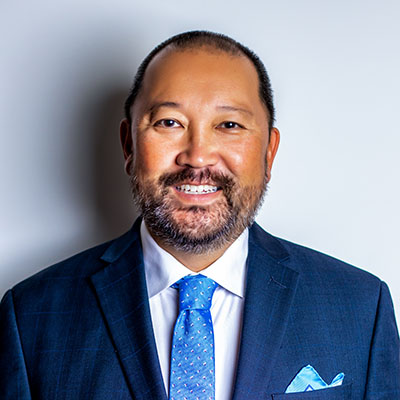 Dr. Mark Suyama, General Dentist, has been working in Vancouver since graduating from the University of Toronto.  He has over 16 years of experience working in the operating rooms doing surgical assists at B.C. Children's Hospital and the Vancouver General Hospital. There, he has participated in various oral surgeries, including those involving cleft palates. He participates in a multi-discipline study club and attends various continuing education courses to help achieve the best outcomes for his patients.
A dentist attentive to his patients' dental needs, Dr. Mark K. Suyama took over the Robson Dental Clinic in 1989, then moved it to Vancouver Centre Mall in 1996, then to its current location as the Vancouver City Centre Dental Clinic in 2016 to provide complete, professional, and thorough dental care. He works cooperatively with his patients to maximize the health, comfort, aesthetics, and longevity of their teeth and gums: proper patient dental care is his priority.
The Vancouver Centre Dental Clinic is located in the Telus Garden building. We have a front door at 711 Richards Street just steps from W. Georgia Street, where Dr. Suyama attracts many urban professionals because they appreciate his work ethic, punctuality, and comprehensive approach to dental care. He understands that his clients' schedules are as important as his own and strives to prevent his patients from waiting for their appointments, but he is also always happy to make time and space for new patients!
Dr. Mark Suyama also welcomes emergency cases. Diligent in his role as a dentist, he has attracted many patients who need urgent care.
In addition, Dr. Suyama is interested in promoting dental care that has longevity rather than just cosmetic appeal. He is quite willing to give a second opinion to patients who want to be certain that a procedure is right for them. Dr. Suyama does not always advocate the "newest" and "latest" fads in dental care, nor does he advocate unnecessary cosmetic work. He employs a combination of those dental methods that are "tried and true" with newer forms of technology, when appropriate. It is patients' dental care, well-being, and safety that consistently governs such decisions about methods and treatments.
Moreover, since each patient is unique, Dr. Mark Suyama takes into account differing dental needs. After the first appointment, he assesses what treatments are best suited to his patient, explains various components of dental care, and gives professional advice accordingly.
Make an appointment today and discover why Dr. Suyama is the choice of so many patients in downtown Vancouver. He's committed to satisfying his patients' dental needs — from those related to comfort, cosmetic alterations, and even prevention, while maintaining a pleasantly relaxed atmosphere in his dental practice.
A father of three young men, he extends his sense of integrity, compassion, and concern for his own family to his patients. His main dental philosophy has always been to help you achieve and maintain healthy teeth and gums for a lifetime.
We can't wait to meet you. Book an appointment today!